ISCAR is the largest of the 15 companies comprising the IMC Group (International Metalworking Companies), supplying a dynamic comprehensive line of precision carbide metalworking tools. Iscar produces a wide range of carbide inserts, carbide endmills and cutting tools, covering most metal cutting applications. Many innovative products are designed especially to customer requirements for a variety of industries, such as automotive, aerospace and die & mold production.

One of the world's leading suppliers of metal removal tooling. Since 1889 they strive to provide the most innovative and productive metal removal solutions on the market. Today, Ingersoll Cutting Tools offer the widest range of milling products in the world and, with close ties to the vast resources of the IMC Group, they provide many exciting innovations to the metal removal process, to help customers stay competitive in a rapidly changing manufacturing market.

Headquarted in Korea, produces high quality cutting tools, tungsten powder and industrial products. The company supplies products to a network of subsidiaries and distributors in more than 20 major industrialized countries. Among its customers are the automobile, aerospace and many other industries. TaeguTec prides itself in keeping abreast of the latest developments and technical advances in the metalworking and industrial products sectors.

One of the world's leading manufacturers of carbide cutting tools, with nearly 80 years of experience in the engineering of cutting tools. TUNGALOY's innovative R & D department continually strives to create new products for highly efficient and economic machining applications for the production needs of the 21st century, with a wide range of turning, milling and drilling products of highest quality, always devoted to new technologies and customer demands.

DMG MORI SEIKI CO., LTD. is a leading manufacturer of machine tools, peripherals and systems, offering a combination of innovative power and engineering expertise plus a unique product portfolio in machine tool building. DMG MORI SEIKI products include innovative high-tech machines and services, as well as software and energy solutions. Representing tradition, precision and technological leadership on a global scale, DMG MORI SEIKI is one of the largest machine tool builders in the world.

Motion, speed, precision – this is the world of EWS Tool Technologies, where "Precision meets Motion" for static and driven tool systems for CNC-lathes. EWS offers the highest quality standards to ensure an optimal design of products in form and function in addition to a systematic investment in state-of-the-art production lines and methods for quality assurance in cooperation with external institutions.

The INDEX Group is one of the world's leading manufacturers of CNC turning machines. With its INDEX and TRAUB brands, the Group offers the largest program for complete machining of turned parts, both for series and single-item production. Customers of INDEX turning machines include automotive industries, mechanical engineering, electrical engineering and electronics sectors as well as manufacturers of fluid technology and controls and instruments.

Fukuda Corporation is a long-standing import firm specializing in machine technology, serving the Japanese machine industry by providing a wide range of exceptional quality accessory parts and equipment for machinery produced in Europe and North America. Fukuda also offers expert international training and seminars to further support their customer base.

Quality at the service of mechanics, since 1973, Vega International Tools provides its customers with the professionalism it has gathered over four decades of working in the main sectors of the mechanical industry which includes a complete product range and high-quality service, We provide design and support, both during the installation and preliminary check phase as well as in subsequent phases, working at the customer sites or at our dedicated repair workshop.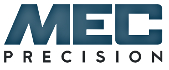 MEC Precision provides exceptional CNC spindle and electric motor repair, maintenance and services to manufacturing customers across North America in a rapid and cost effective manner. We continuously invest in equipment and experts that help us provide the best quality and service to our customers and that aide our team in finding alternative solutions to every CNC problem.

German Tech Auto Co., Ltd. was founded in 1991, the company is headquartered in Taipei. The company cooperates with a number of world-renowned German companies to pursue "thinking, innovation, hard work, and teamwork". It is committed to the professional agency and high-quality technical services of precision machinery.

Over 30 years of expertise in CAM development and applications in the major 3D mainstream CAD systems, SolidWorks and Inventor, have established SolidCAM as leaders in Integrated CAM. SolidCAM has the Certified Gold-product status from SolidWorks and provides seamless, single-window integration and full associativity to the SolidWorks design model. InventorCAM has Autodesk certified product status and provides seamless, single-window integration and full associativity to the Inventor design model.

Israel's leading distributor and marketer of cutting and milling tools, abrasives, personal safety products, drilling and sawing tools, adhesives and oils, sealants, measuring, marking and leveling tools and tools for industry. Offering a wide variety of products, all of the highest standard and quality, perfectly suited for any industry requirment. Hashahal is committed to providing the most advanced products of the highest quality for Israel's leading metal shops and factories.

MachiningCloud is a machining industry-wide IIoT resource from the world's leading suppliers, designed to fast-track the process of creating tool assemblies. The platform allows direct access to tooling data and speed & feed recommendations that can be read directly into CAM software.