Exclusive HPC/HSM Jet Spindle Technology!
Introducing the only coolant-driven, auxiliary high-speed spindle that delivers increased power using the machine's own HIGH PRESSURE coolant supply. Now you can take advantage of machines with high pressure capability for better machining results, longer tool life and increased efficiency. The HPC Jet Spindle's patented design suits the growing number of machines in the market that use a high pressure narrow beam coolant jet directed to the cutting tool, and high pressure coolant deep drilling tools. Fields of application include milling, drilling, chamfering, grinding, and more.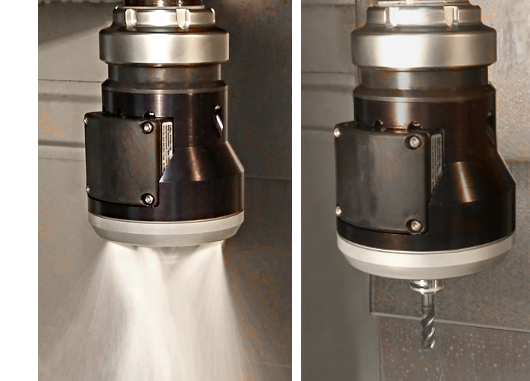 Wireless RPMs Monitor & Display
The HPC Jet Spindle is equipped with a wireless display system, allowing real-time monitoring of the rotation speed during machining. The spindle housing is fitted with an integral wireless transmitter that sends RPM data to the display unit (receiver) located outside of the machine.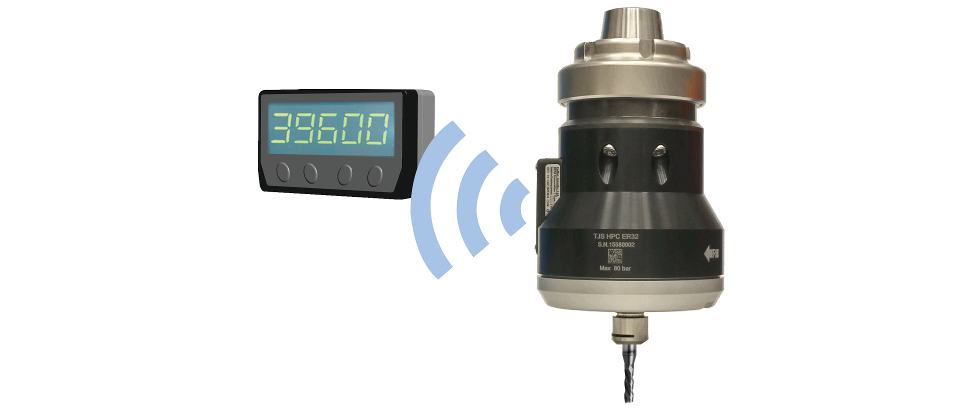 Accessories: Standard clamping accessories are not sufficient to ensure accuracy at higher RPMs. Check out the appropriate spindle accessories to ensure optimum operational accuracy.
+ See our range of high-speed clamping accessories HERE.
+ Download the HPC User Manuals from our Downloads Page.

High Speed / More Power / Greater Efficiency
High Pressure Coolant Driven Speed Increaser
Compact, robust, patented aux. HSM Jet Spindle specially designed for operation with high pressure coolant pumps
Max power output 1.5 Kw up to 50,000 Rpm
Ideal for finishing/semi-finishing applications using small cutters and grinding wheels
Plug & Play convenience – no wires or pre-installation
Integral wireless RPM readout sensor system (uses same Display Unit as the Jet Spindle)
---
Main Features of the HPC Jet Spindle:
Robust construction can handle operating pressure up to 80 bar (8Mpa)
Optimal pressure range from [30 to 70] bars with available power of 0.35 to 1.5 [Kw]
RPM range 25 to 50 [Krpm] with reinforced spindle bearing construction for improved load capacity and longer life
Moderate flow rate of 16-22 L/min
Single-handed operation, special design shaft lock key
2.4Ghz speed sensor inside / Wireless RPM Display Unit / SmartHUB + App
Works with water-based emulsion or cutting oil, viscosity up to 20 [Cp]
Standard ER11 collet chuck, less than 2 micron run-out (T.I.R)
Compatible with most commonly used machine adaptors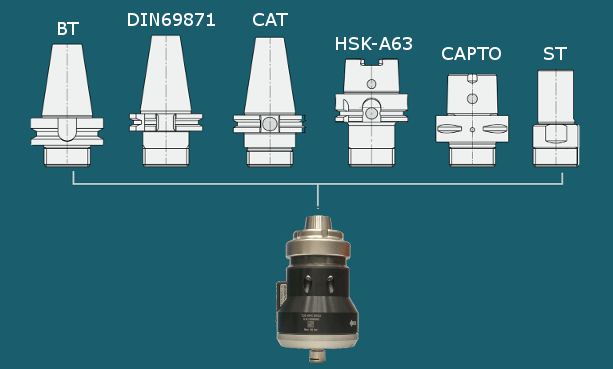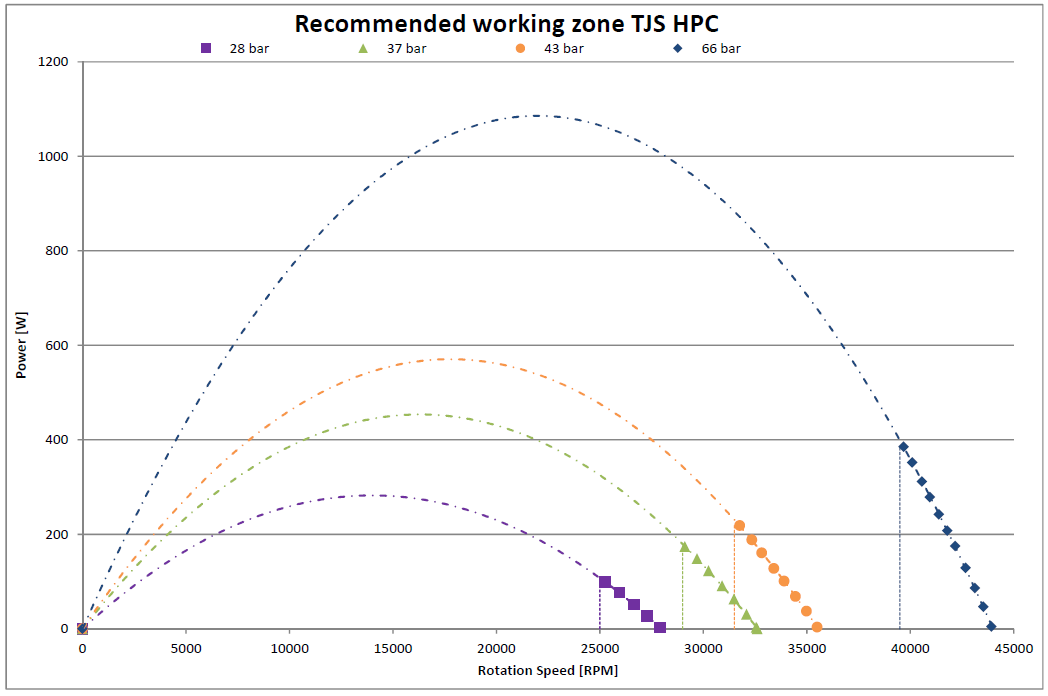 Graph: Performance based on tests conducted by the Fraunhofer Institute for Machine Tools and Forming Technology IWU – a driver of innovation in the field of research and development for production technology.